"The Patient is the Reason We are Here."
Sundown M Ranch is a private corporation established on March 4, 1968, as the first non-profit Substance Use Disorder (SUD) Residential Treatment Program in Washington State.
Situated on 30 acres at the entrance of the Yakima River Canyon, a serene setting for healing and recovery.
We take pride in our reputation of assisting individuals and family members through a difficult process with compassion, respect, and confidentiality.
Sundown M Ranch remains among the most affordable SUD treatment facilities in the country.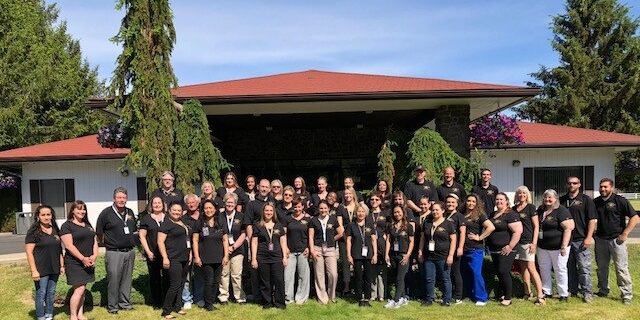 The Board of Directors, management and staff of Sundown M Ranch are dedicated to the treatment of individuals afflicted with a Substance Use Disorder and to their families who have also been harmed by the disease.
Sundown M Ranch is committed to providing treatment of the highest quality at affordable prices by a well-trained and deeply caring staff of experienced professionals.
Above all, it is our goal to lead those affected by Substance Use Disorders down the road to recovery and to guide them back to themselves, their families, and their lives.